The Holiday Stroll is a community get-together made to celebrate the holiday season in West Acton. Here, the West Acton Village organizations host activities where all are welcome to join.
On the first Saturday of December, members of the Acton community are encouraged to walk around and visit all of our organizations throughout West Acton. Participating businesses welcome all to stop by their locations throughout the day to make it easier to complete your holiday shopping in one place! One of our day long events is the community-wide scavenger hunt where people who visit all locations will win a prize at the end of the day.
In 2018, community members came together to join in a festive sing-along.
In 2018 25 organizations were involved in the Holiday Stroll and we had a variety of activities for people of all ages ,including our craft fair at the church, a bake sale supporting the Acton Food Pantry, and the popular meet and greet with Santa Claus.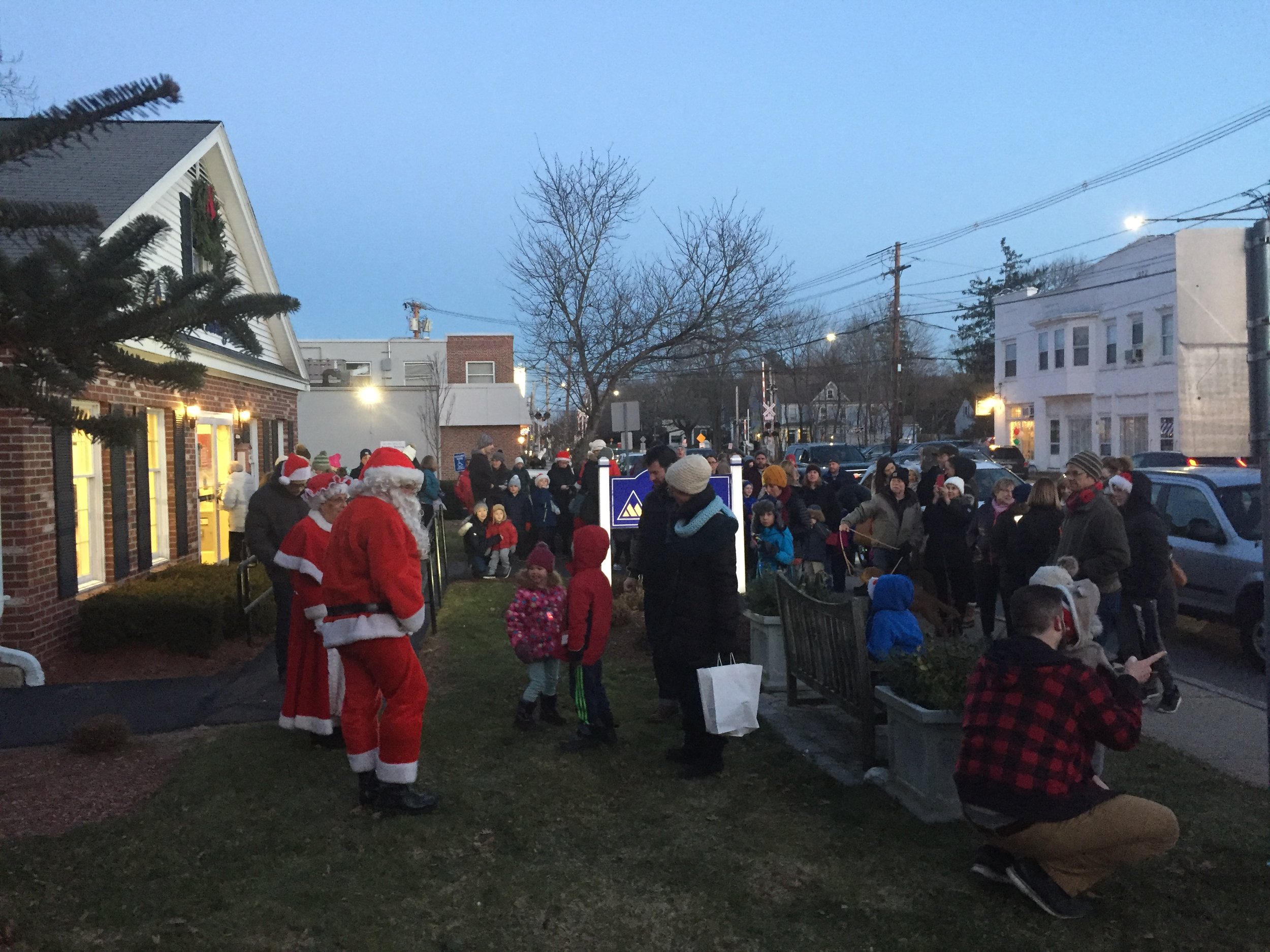 To wrap up each Holiday Stroll we have a ceremonial tree lighting at Middlesex Savings Bank.